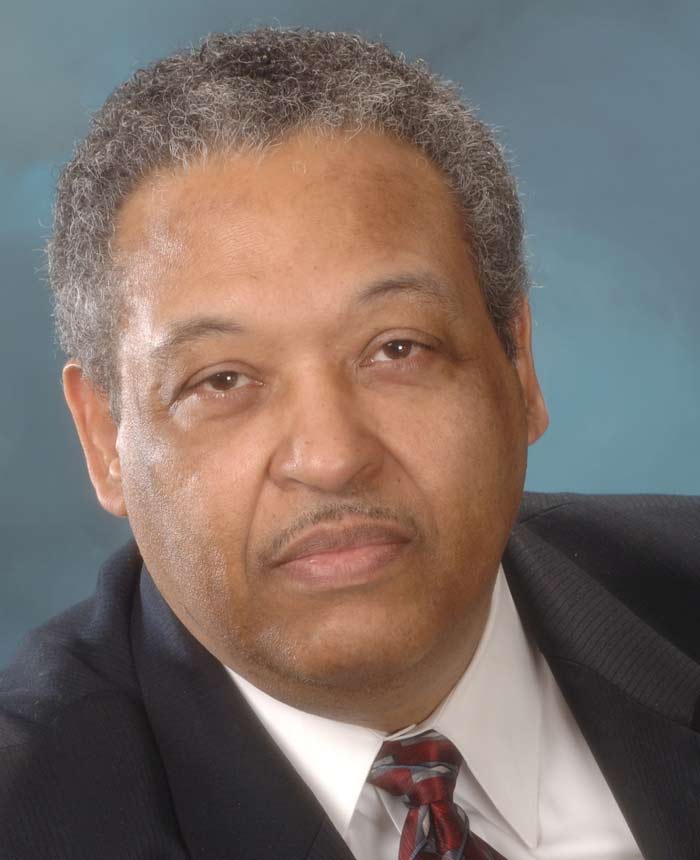 One of the nation's foremost advocates of Black business ownership, Dr. Jackie E. Mayfield was born in Bogalusa, Louisiana in 1948. A child of the Civil Rights Movement, he made a lifetime commitment to build and inspire visionaries worldwide, with an emphasis on inspiring black men and women. In 1982, he started ComproTax, and built it into the nation's largest Black-owned income tax preparation and bookkeeping service in the nation. As a man who acknowledges that "God has a calling on my life," Dr. Mayfield is the principal organizer behind the National Black Alliance Network and the prime mover behind the Black Millionaires Mentorship Program. A prolific speaker, teacher, and trainer, Dr. Mayfield produced and directed several DVDs including the 6-DVD series The 21st Century Underground Railroad, a groundbreaking documentary designed to restore the mental, physical, psychological, and financial health of the nation's forty-five million people of African descent and their families. He is also the author of the book, The Blood in the Basement: from Paralyzing Hate to Prosperity recounting his life journey. He was honored by The Breakthrough Bible College in Washington, D.C. with a Doctorate of Humane Letters for his nationwide efforts to improve the economic condition of the African American community.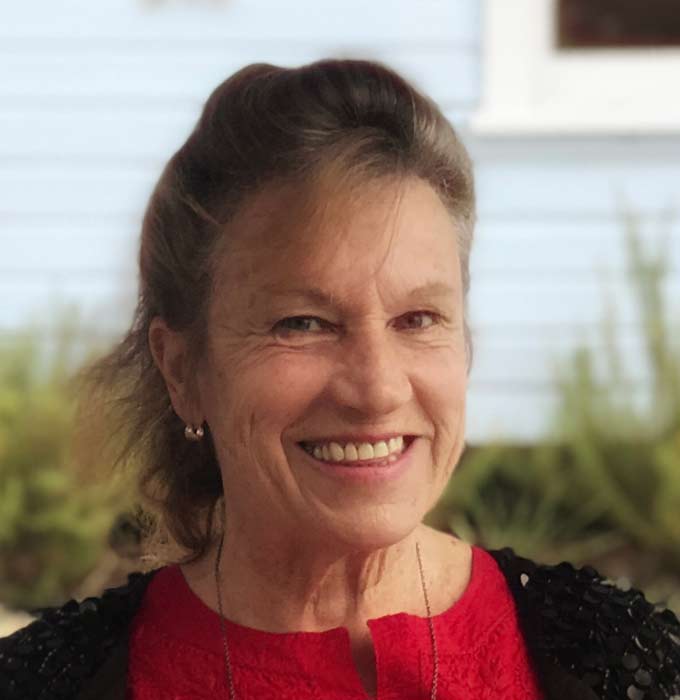 Su was born in Buffalo, New York to Bill and Patricia Yates. After her father left to begin an historic career in the civil rights movement, working with Bob Hicks and others, her mother worked for the airlines. This allowed Su to travel extensively as a young person which broadened her horizons, while her father's work as an activist informed her views and activities. She earned a college degree in Community Health Education from Hunter College, and a Master's in Public Health from the University of Hawaii. In Hawaii, Su ran programs for high-risk youth and worked for the governor. After her son was born, she returned to upstate New York where she worked for the research institute of a major medical center running a rural health network. She has since worked for a Native American health center, an AIDS services organization and has taught at community colleges. Eventually she became a full-time grant writer and has recently started her own grant writing company. Su has a lot of interests, too many to list here, but the Bogalusa Civil Rights Museum is very important to her and is a part of her father's legacy.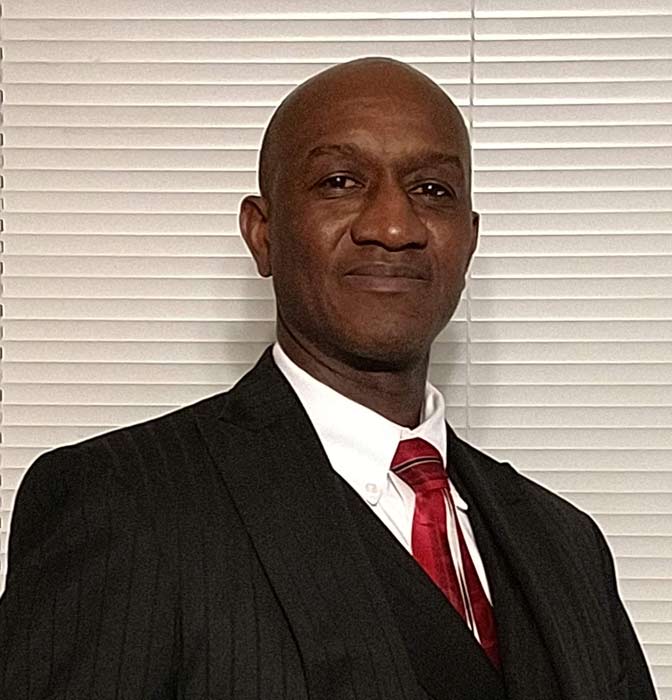 Reverend Stanley Nathaniel
Reverend Stanley Nathaniel is the third son of Carolyn and the late Gerald Nathaniel. He is a graduate of Bogalusa High School and he received a Master of Theological Studies from Christian Bible College in Kenner, Louisiana. For the past 19 years, he has served as Pastor of Mt. Moriah Missionary Baptist Church in Bogalusa and has been a full-time employee of International Paper of Bogalusa for 28 years. He serves as secretary of the Pastors and Ministers Conference of the Third District Bogue Chitto Baptist General Association under the leadership of President Moderator Rev. Bobby R. Showers, Sr. He is the proud father of three beautiful daughters.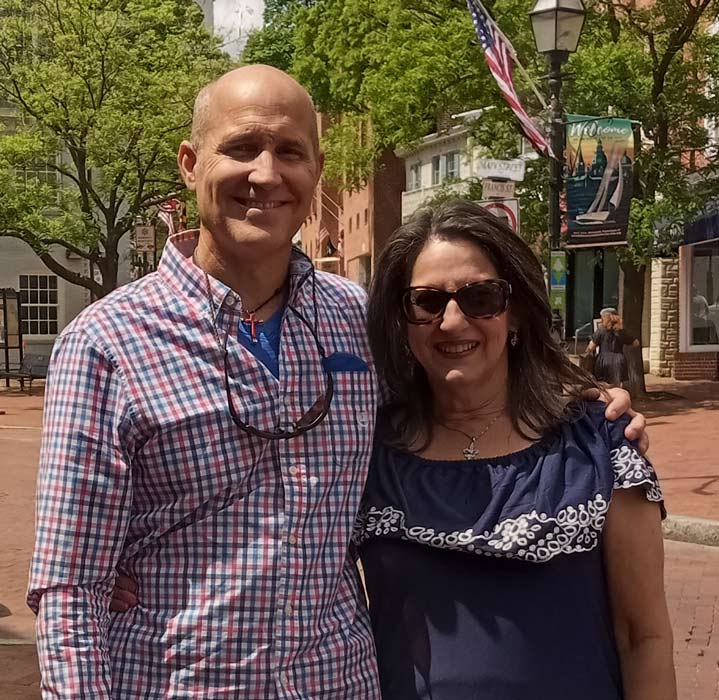 Chaplains Grace and David Ziegler
Grace and David Ziegler serve as volunteer Chaplains with the St. Tammany Parish Coroner's Office, where they minister to families who have experienced a crisis death. They also are the founders and directors of the nonprofit mission organization Int Out, which sponsors short-term missions in Uganda, assisting an orphanage and conducting conferences and crusades in the outlying villages. They recently founded the Hilltop Bible Institute, a two-year program which trains Ugandan pastors and leaders.
David is a former home and commercial builder who served for two years with the U.S. Naval Reserve with Seabees. He earned his BA in Theology from World of Faith College. Grace received the Lord when she was 24 years old, and she brings forth a message of hope and healing through Jesus Christ. Both Grace and David are ordained through The Missionary Church International and are members of the Slidell Ministerial Alliance. Both Grace and Dave are native New Orleanians. Together they have six adult children and 15 grandchildren. Their motto is "to whom much is given, much is required."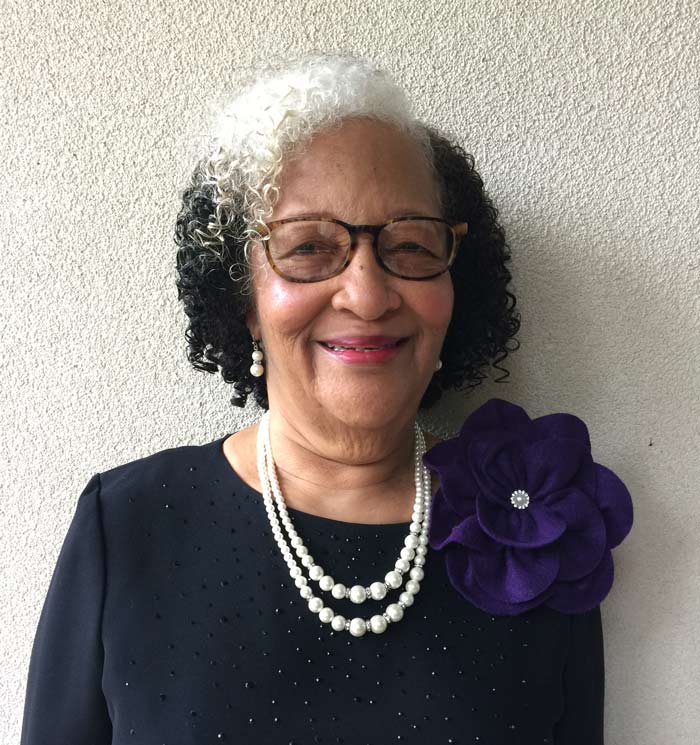 Mrs. Loreane Luter dedicated 45 years of service to the Bogalusa School System as a teacher, counselor, and assistant principal. She received her BA from Southern University in Baton Rouge and went on to earn two Master's degrees from Southeastern University, in both Education Administration and Counseling. She taught business education for three years at Central Memorial High School in Bogalusa and then was transferred to Bogalusa High School in 1969 when the schools integrated. After 10 years as a classroom teacher, she took a position as Disciplinarian where she found herself in the uncomfortable position of suspending Black children for minor violations, so she returned to Southeastern for her second Master's and became a school counselor, a role where she could advocate for her students and lead them on the right path. She was Bogalusa High School's first Black cheerleading coach and first Black Student Council advisor. She has also served as the Secretary of the Bogalusa NAACP, and the advisor to both the NAACP Youth Council and the Bogalusa Junior Voters League. Her late husband, Dr. Atwood Luter, was a Professor of Social Work at Southern University in New Orleans, the Pastor of Mt. Zion Baptist Church in Bogalusa who was honored by the Foundation for his courageous work with the Bogalusa Civil Rights Movement.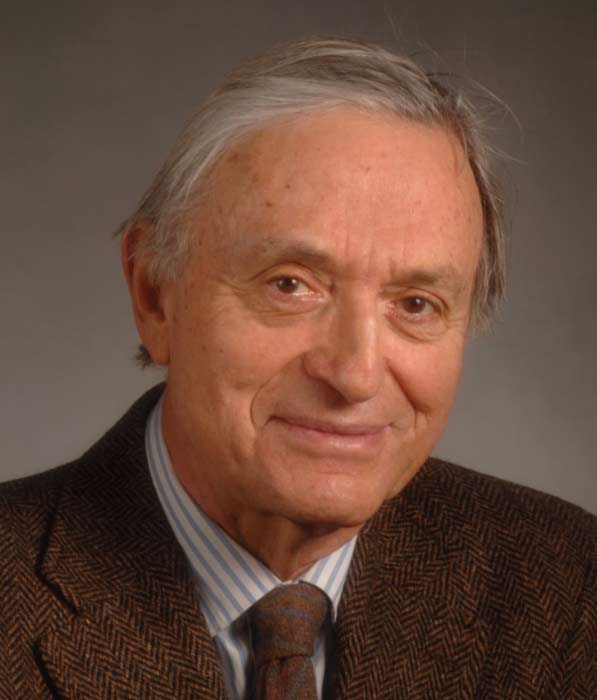 Dr. Stanley Rapoport is a physician and medical researcher who served as the Chief of the Laboratory for Neurosciences at the National Institute of Health for almost 30 years. In 1964, as a young surgeon with the United States Public Health Service, he joined the Medical Committee for Human Rights (MHCR), an organization that provided medical support for civil rights workers. A year later, he volunteered to go to Bogalusa to investigate the effects of discriminatory health and social services delivery in the State of Louisiana and determine whether local healthcare facilities were in compliance with the Title VI of the 1964 Civil Rights Act. He found that the Bogalusa facilities were "clearly segregated and non-compliant." While in Bogalusa, Dr. Rapoport stayed with Robert Hicks and his family and received protection from the Deacons for Defense and Justice. He developed a close and lasting friendship with Robert Hicks, A.Z. Young and other Bogalusa civil rights leaders and has been a dedicated friend and supporter to the Foundation. He went on to a distinguished career, heading the Program on Brain Aging and Dementia at the National Institute on Aging and spearheading pioneering research into the blood-brain barrier, enhanced drug delivery in the treatment of brain tumors, and brain structure and function in aging and Alzheimer's Disease.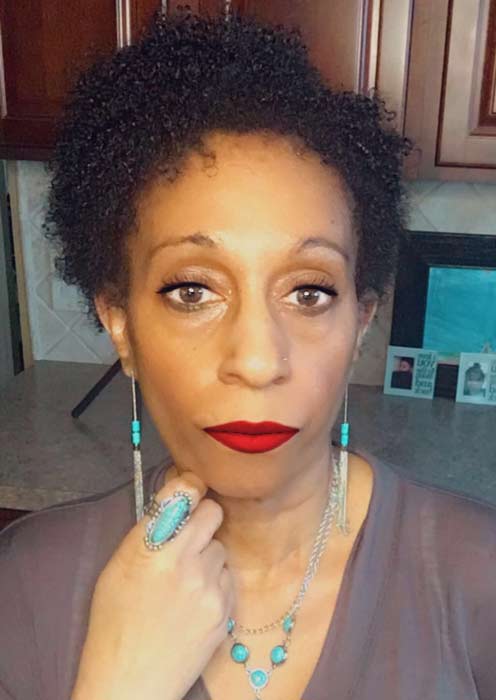 Gaye Moore-Lewis was born in Meridian, MS. She married Eric Lewis shortly after graduating Meridian High School and became a Navy wife for 27 years. She attended Eastern Florida State College where she earned a certificate in Early Childhood Development. After 15 years of experience as an early childhood development educator, Gaye founded Abby's Child Development Center. As the CEO and President of the center, Gaye not only nurtured America's future generations, but used the diversity of the school as an opportunity to teach and share different cultures with the children and their families. Gaye retired as after being diagnosed and treated for bilateral breast cancer. Gaye is an 11-year breast cancer survivor and uses her experience to help other women with their battle against cancer. Along with several of her childhood friends, she spearheaded Shades of Pink 601, a nonprofit cancer awareness organization in Meridian, MS. Gaye is the mother of 2 daughters, Stacey and Stephanie, and grandmother to Benjamin and Gabriel. She now resides in Florida with her husband and family pet, Maks, a 7-year-old Yorkie. She enjoys spending time with her grandsons and giving back to the community.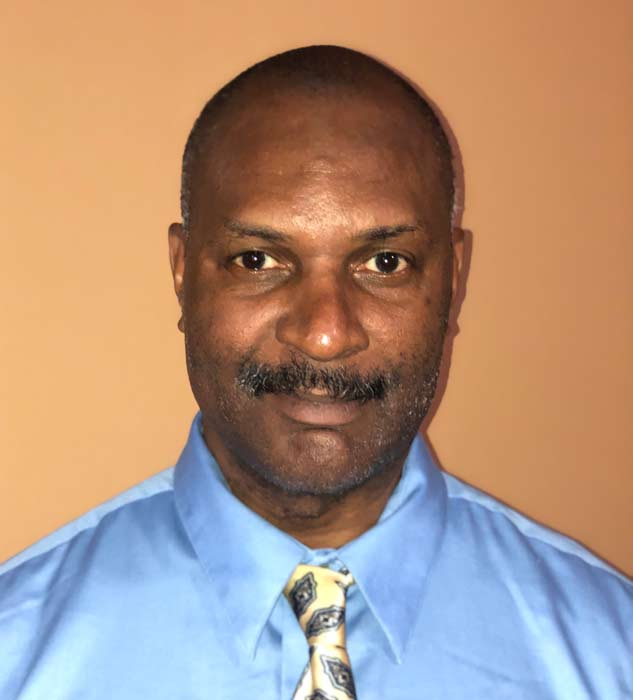 Eric Lewis was born in Meridian, MS. Shortly after graduating Meridian High School, he married Gaye Moore and joined the U.S. Navy. During his 27 years as a Navy sailor, Eric's overseas assignments took him to Colombia, Peru, Venezuela and Southwest Asia. Eric was also assigned to a nuclear-powered ballistic missile submarine and the Naval Security Forces in Washington DC, including detail for President George W. Bush, several heads of state and U.S. Navy Flag Officers. Eric received advanced training and became a U.S. Navy Intelligence Analyst assigned to NAVCENTCOM and US SOUTHCOM areas of responsibility. Eric retired as a Navy Intelligence Chief in 2011 and now lives in Florida with his beautiful wife, two amazing daughters (Stacey and Stephanie), two grandsons (Benjamin and Gabriel) and a 7-year-old Yorkie named Maks.
Eric attended Eastern Florida State College where he earned an Associate of Science Degree in Criminal Justice. Eric continues to serve our country as a civilian. He joins his wife in her battle against breast cancer, and assists her with the operation of Shades of Pink 601, a nonprofit cancer awareness organization in Meridian, MS. He enjoys spending time with his grandsons and giving back to the community.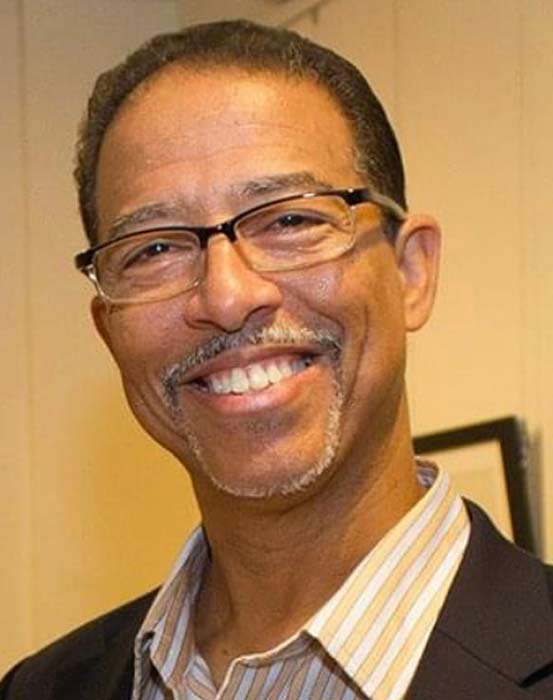 Keith M. Plessy is a New Orleans native and is the great grandson of Gustave Plessy – Homer Plessy's first cousin. He is co-founder and President of the Plessy and Ferguson Foundation. The purpose of the foundation is to bring people together around issues of race and inspire others to become active in the fight for equal rights.
As a child, Keith attended Valena C. Jones Elementary School, a prestigious and historic Black elementary school in the Seventh Ward of New Orleans where he discovered his love of drawing. Keith went to high school at John McDonogh and New Orleans Center for Creative Arts where he graduated in 1976. In 1979, his alma mater requested that he return to his former elementary school to make the hallways a daily reminder that education would lead to great futures. Keith painted over 100 images of famous African Americans, including many civil rights icons. That effort sparked a lifelong interest in the history of African American heroes.
In 2009, Mr. Plessy's love for Black history would find a new purpose when he joined forces with the descendant of the judge his ancestor sued in the infamous case, Plessy v. Ferguson. He takes great pride in sharing the remarkable history of Homer Plessy and the Citizens' Committee as part of his work at the foundation. Even before Keith's work at the foundation, he was one the city's great ambassadors of New Orleans history and culture as a longtime employee of the New Orleans Marriott hotel.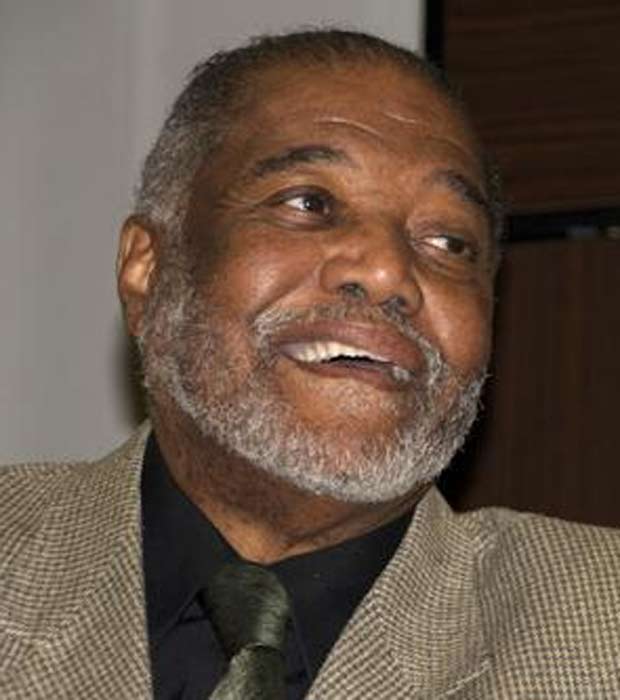 Charles Hicks – President
Charles "Chuck" Hicks is the Founder and Director of the D.C. Black History Celebration Committee which recognizes and celebrates the contributions of the African American community in art, literature, politics, education and health throughout the year. He was born in Bogalusa, the eldest son of Robert and Valeira Hicks. He briefly attended Southern University, but was forced to leave in retaliation for his father's participation in the civil rights movement. He earned his B.A. and master's degree at Syracuse University where he become the first African American student body president, later earning a second master's degree at the University of Maryland. He went on to serve as President of AFSCME District Council 20, the largest public sector union in the District of Columbia, and in 1995, he was the coordinator of labor for the Million Man March. In 2019, he was elected to the Washington D.C. Hall of Fame and his name appears on the Hall of Fame Walkway. In 2021, he was selected to be in a permanent exhibit at the Martin Luther King Jr. Memorial Library as a D.C. History Maker. He currently co-hosts the Heal D.C. radio broadcast on WPFW with Joni Eisenberg and is the founder of Bread for the Soul, an organization which provides support children and families living with HIV/AIDS. Hicks is a well-known community organizer and active member of several prominent organizations, including the NAACP, the Southern Poverty Law Center, the Martin Luther King Scholarship Committee, the D.C. Commission on Aging, the Waterside Tenants' Council, and Stand Up for Democracy in D.C. He is a longtime member of the Greater New Hope Baptist Church and serves on its trustee board.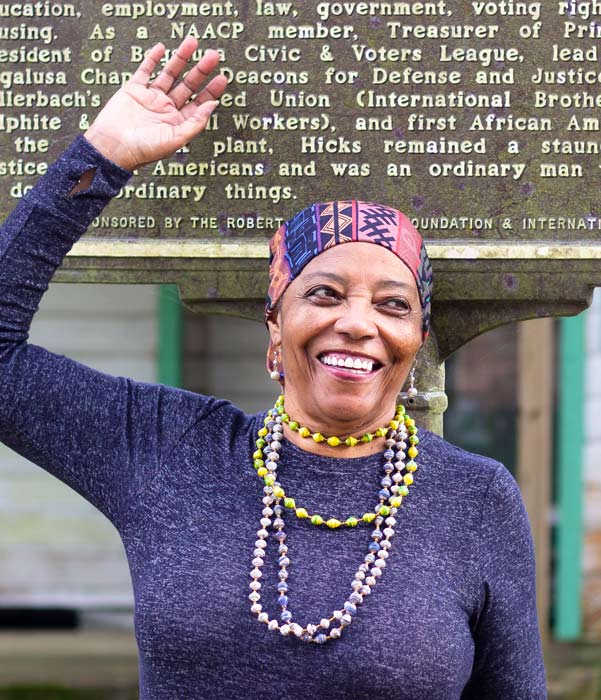 Barbara Hicks Collins – Founder/Director
Barbara Hicks Collins is the oldest daughter of Bogalusa civil rights leaders Robert and Valeira Hicks. A veteran of the 1960s civil rights movement, she led the first student walkout of the segregated Central Memorial High School and Central Elementary School in 1965. She received a B.S. in Nursing from Dillard University in New Orleans and a MSPH in health administration and policy planning from Tulane University. After working as the regional administrator for the Louisiana Family Planning Program, she became the first African American Director of Nursing for the City of New Orleans Department of Health. In that role, she focused on the public health needs of children and youth of the City of New Orleans. After surviving Hurricane Katrina, she moved back to Bogalusa where she was blessed to be mentored by her father on the history of the Bogalusa civil rights movement in the years preceding his death. She founded The Robert "Bob" Hicks Foundation shortly after his passing, in order to preserve the legacy of the Bogalusa Movement and help build a better Bogalusa for the present generation and the generations that follow. She is married to Matthew B. Collins, Jr., and they are enormously proud of their four children, seven grandchildren and one great-grandson.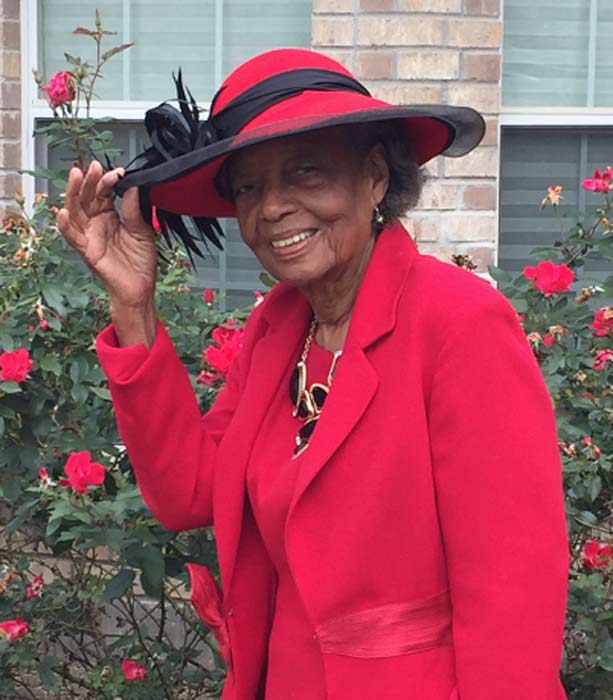 Mrs. Valeira "Jack" Hicks – C.E.O.
Mrs. Valeira "Jack" Hicks, wife of the late Robert "Bob" Hicks, is a Bogalusa civil rights leader who fought courageously alongside her husband for equality and justice. Born in Bogalusa in 1929, she married Robert Hicks when they were both students at Central Memorial High School. Whatever Bob did, "Jack" was there with him. She participated in marches, picketing and "testing," and offered her home as a haven to civil rights workers. On more than one occasion, she pointed a gun at the Ku Klux Klan to protect those whose lives were under threat. Denied admission to nursing school in Bogalusa, she earned her nursing degree at the Booker T. Washington School of Nursing in New Orleans and worked for several decades as an LPN in area hospitals. Her humanitarian efforts for those in need involved help with food, clothing, transportation, and spiritual uplift. She has been a member of Bethlehem Baptist Church for over 80 years and is now the director of Bible Study at the church. She is the mother of Charles Hicks, Barbara Hicks Collins, Gregory Hicks, the late Robert Lawrence Hicks, and the late Valeria Hicks Smith. Often called the "Mother of Bogalusa," she has said that she has more than thirty adopted children in Bogalusa and the number continues to increase. She remains a supporter of the Bogalusa Civic and Voters League, is president the Robert and Valeria Hicks Scholarship fund, and is a recipient of the Bogalusa Women of Courage award.